PRODUCTS
Shadow payroll automation for Global Mobility and Tax teams.
Calculate international employment tax liabilities in minutes and get complete transparency of your shadow payroll operations.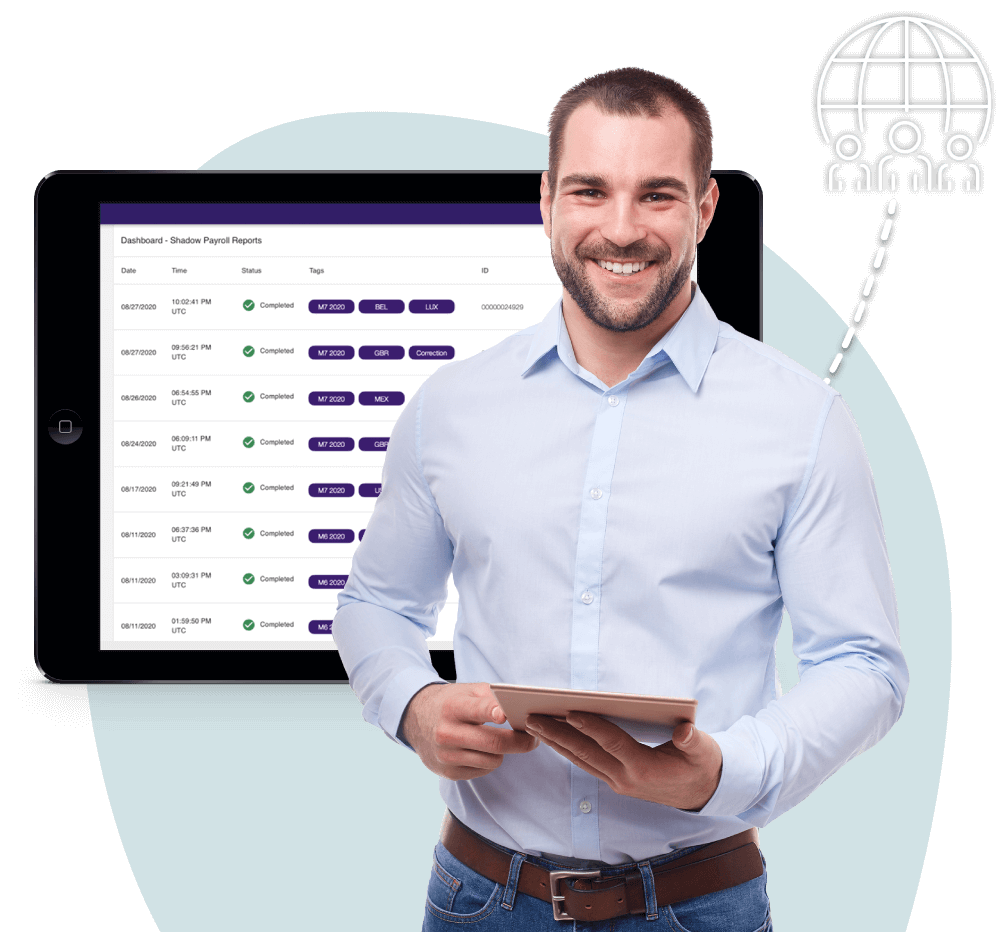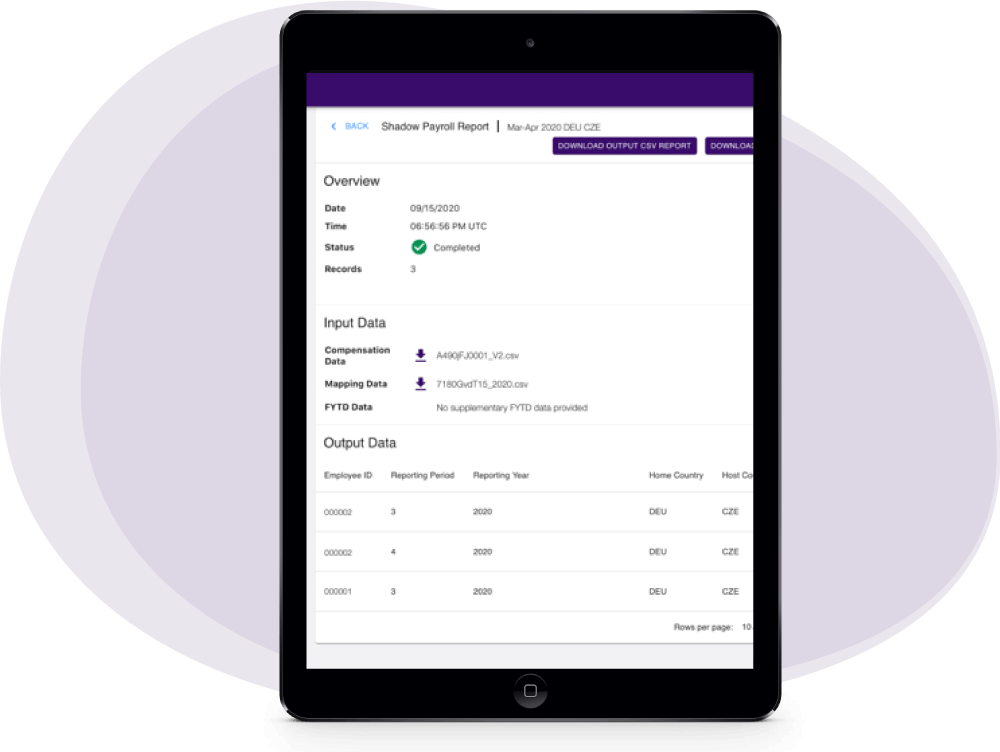 Shadow payroll,
tailored to you
Our shadow payroll automation software streamlines all the necessary functions of shadow payroll operations for Global Mobility, Tax and Compliance teams.
Our innovative platform puts you in complete control of the shadow payroll process. It's the most reliable solution for calculating shadow payroll tax, centralising data, optimising tax positions and guaranteeing compliance.
Having access to a technology platform like Certino, which fully automates the process and reduces, time, resources and costs is something global mobility teams and their functional stakeholders will really welcome.
Siobhan Cummins, Head of Global Mobility
A comprehensive international employment tax management solution
Fast, accurate shadow payroll calculations
The process of calculating the correct shadow payroll taxes can often be a burden. Our smart tax engines do the job for you, calculating and determining your tax liabilities for more than 85 countries.
You'll get near-instant results and our automated processes ensure you always pay the right amount of tax, in the right place, at the right time.
Compliance checks and configurable risk profiles
Local payroll teams are often missing the necessary expatriate tax knowledge required for shadow payroll. Our qualified tax experts work with you to constantly review, maintain and update tax engines in-line with the latest legislation.

Configurable risk profiles help you stay on top of your compliance obligations and maximise tax reliefs at the same time.
Centralised shadow payroll data
With data spread across multiple systems, stakeholders and geographies, generating a consolidated view of your shadow payroll involves a huge manual effort.

Our API-first platform integrates with everything giving you complete transparency of your operations. Fewer manual data-processing steps avoid errors and costly reporting delays.
Built for Enterprise businesses
We understand the needs of Enterprise Global Mobility, International Tax and Compliance teams and our software reflects that.

It is designed to operate in the most demanding enterprise environments. From banking-grade security standards to inter-company recharging capabilities, our solution is powerful enough for any business.
Fast, automated and agile shadow payroll operations
Certino Enterprise is feature-packed and deeply configurable. It's suitable for any business looking to optimise their shadow payroll process, no matter how complex.
Self service web application
Access company-wide shadow payroll information 24/7 via a web browser.
Generate real-time reports and get a consolidated view of your shadow payroll operations and processes with ease.
Unlimited monthly calculations
Unlike the traditional approach of using tax consultancy firms, with Certino your charges are based on the total number of calculations you run through the platform irrespective of the home-host country combination or the number of calculations in any given country.
Intercompany recharging reports
Combine the output of your shadow payroll calculations with other data to create detailed inter-company recharging reports to facilitate the transfer of funds across different companies.
Pro-actively manage budgets and optimise cashflow with ease.
Banking grade security
Security is paramount to us. Certino is a 100% cloud-based platform and our tools are compliant with ISO9001, ISO27001 & GDPR and we maintain SOC1/2 certification.
We have regular external vulnerability scans and our applications are access-controlled using leading open-source authentication frameworks.
Less than 24 hours turnaround
Traditionally, the process of calculating shadow payroll can take days or weeks.
With Certino's powerful automated tax engines, you can validate data input and calculate tax liabilities in a matter of minutes - giving you time back to focus on the analysis instead.
Ring-fenced environment
To keep your data fully secure, all Certino customers have full logical data separation.

Enterprise customers can choose to have a fully ring-fenced environment hosted in their choice of locations (may incur extra costs).
Custom tax positions
As well as mandatory tax requirements, we enable you to choose to apply your own policies and take a company specific position for certain tax concepts; for example based on an agreement with the tax authorities.
Implementation support
Moving from a manual to an automated shadow payroll can seem like a daunting task.
Enterprise customers get a dedicated account manager and wider team of tax specialists who'll provide all the support needed to set up your programme, fully test the solution and deploy it across your organisation.
Two-way API data transfer
Every business runs shadow payroll process differently. That's why we provide a seamless integration with your own in-house or third party tools via a secure API.
Enterprise customers get can connect the platform to deliver novel integrations for data ingest / export.
Sign up to our newsletter
SIgn up and get the latest shadow payroll insights straight to your inbox