Certino helps you save time, reduce costs and stay compliant
If you have employees working overseas, they may have a tax obligation in the host country that cannot be calculated within your normal payroll process.
How we solve your shadow payroll challenges
We combine experienced tax specialists with innovative technology to solve and simplify shadow payroll
Centralised Data
No more manual data crunching. Process data centrally in a single format, with APIs for ease of integration with tools like HRIS and payroll platforms.
Confident Calculations
Fast, verified tax calculations are returned in seconds. Our specialist in-house tax team ensures our calculations are in compliance with all legislative rules and regularly update the payroll tax engines.
Streamlined Processes
Automate upstream and downstream processes with payroll consultancy and rapid calculations returned within seconds, not days.
Robust Compliance
Mitigate the reputational risk and financial costs of penalties from non-compliance.
One Point Of Contact For All Countries
We talk to the local payrolls during set-up to discover exactly what they need for compliant shadow payroll calculations.
Fast Payroll Turnarounds
Turn manual payroll tasks into automated workflows and eliminate human error.
Minimise Administration
Remove the administration time that impacts your productivity by streamlining your data flow.
Reduce Costs
Save money by reducing additional third-party fees and avoid potential penalties, interest, and audits due to inefficient compliance.
Increase Employee Satisfaction
Minimise disruption to employees with accurate monthly payments and no year-end revisions, supporting flexible working demands.
Seamless integration with tax and mobility programs
Simplify complex tax calculations, remain compliant with international tax laws and maximise cost savings.
Our Technology
The world's first SPaaS (Shadow Payroll as a Service), designed and maintained by experienced tax experts.
Access our cloud based platform through our intuitive web application or API integration.
Calculate shadow payroll accurately with near global coverage.
Calculations returned in seconds not days.
Standardised format for data submission.
Our Services
Fast-track your new shadow payroll processes with Certino support services and training.
Dedicated Certino consultancy from experienced tax experts to accompany the use of our tools.
Optional additional expert consultancy services to enhance your overall shadow payroll process.
Certino level of support
No matter what your existing shadow payroll process looks like, we've got a solution for you.

Take advantage of a fully-managed service, or get started quickly with autonomous access.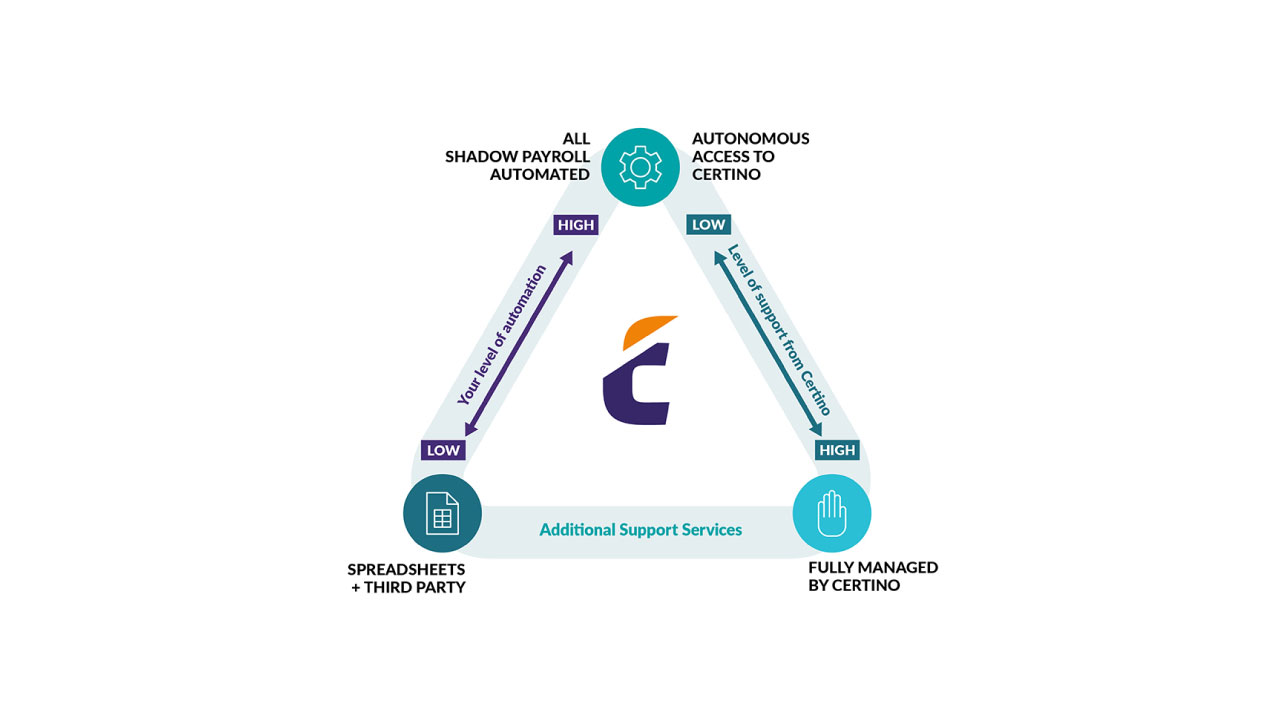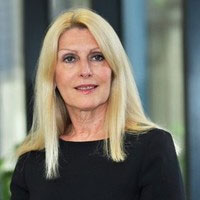 Having access to a technology platform like Certino, which fully automates the process and reduces time, resources and costs is something Global Mobility teams and their functional stakeholders will really welcome.
Siobhan Cummins – Global Mobility Leader